There's nothing enlightened about shrinking so that others won't feel insecure around you.
A friend of mine recently sent me the following poem. Now I am not usually a reader of too too many poems but I found this one to be of particular interest because it speaks to me.
As I become more successful in any one of a number of endeavors I have found that there are those who appear to be intimidated by this and tend to shrink or physically and emotionally move away.
While that can be a little disturbing and lonely making i really think that i would be doing both them and me a disservice by retreating on any of my own goals and forward movements. There will always be people who are threatened by the successes of others. I would hope that people could advance and grow with me but I am also aware that there is a certain comfort in the familiar and that it can be scary to move out of that comfort zone.
I was chatting with a friend this morning about taking risks and relating that had I not taken some of the really big risks I have taken in the past and present that I would probably not be where I am today.
I have of course examined the thought of shrinking or backpedalling to a place where i might re-enter a place where i found friends and support etc., but why would I want to go backwards. Starting a business was one of the scariest things I've ever done. But it's also been one of the most fulfilling. And the thought of going back to a place that might include being an employee is both foreign and revolting.
While it continues to be a part of my own personal development moving forward is my destiny. And as I stride forward moving from one adventure to another I become more aware that there are more and more people out there who are following my adventures and wanting to become a part of these adventures as well as learning from me to create fabulous adventures of their own.
So it's onward and upward I go being only the best that I can be despite the trials and reveling in the tribulations.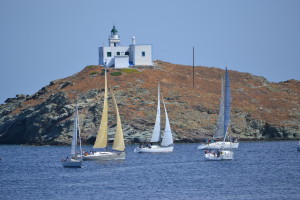 Our Greatest Fear —Marianne Williamson
it is our light not our darkness that most frightens us
Our deepest fear is not that we are inadequate.Our deepest fear is that we are powerful beyond measure.
It is our light not our darkness that most frightens us.
We ask ourselves, who am I to be brilliant, gorgeous,
talented and fabulous?
Actually, who are you not to be?
You are a child of God.
Your playing small does not serve the world.
There's nothing enlightened about shrinking so that other
people won't feel insecure around you.
We were born to make manifest the glory of
God that is within us.
It's not just in some of us; it's in everyone.
And as we let our own light shine,
we unconsciously give other people
permission to do the same.
As we are liberated from our own fear,
Our presence automatically liberates others.
—Marianne Williamson